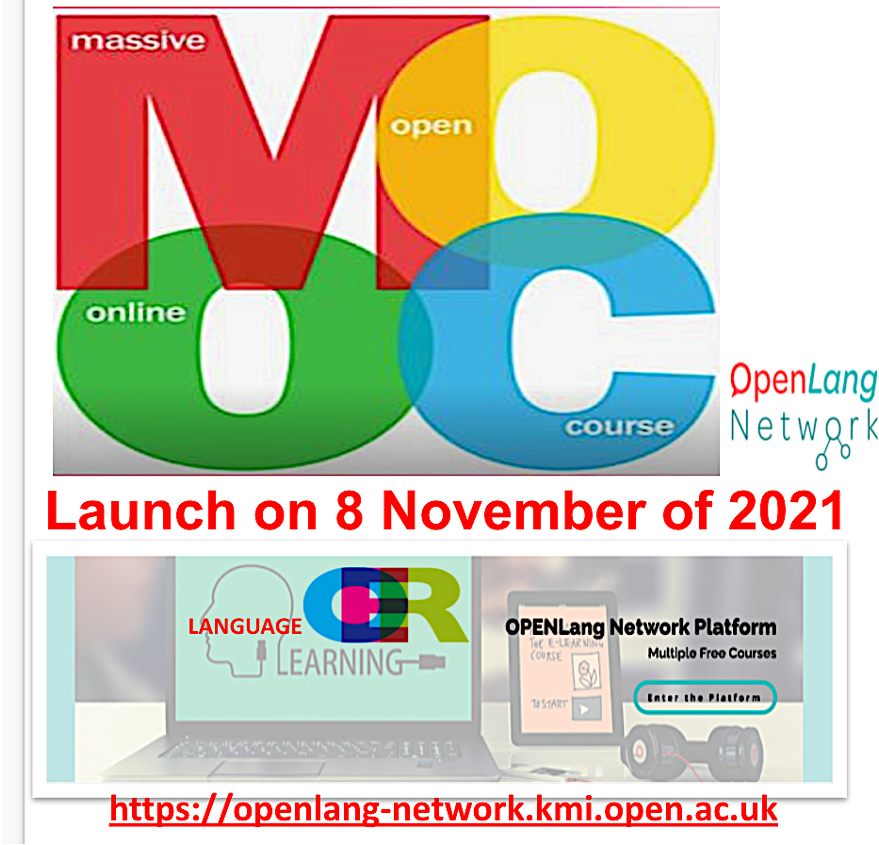 OPENLang MOOC on Language OERs. Duration: 4 weeks #Freecourse
The Erasmus+. OPENLang Network team is pleased to announce the launch of the 4-week Massive Open Online Course (MOOC) on language Open Educational Resources (OER) on Monday, November 8th of 2021!!
This open course is addressed to language teachers, trainers, and learners who wish to explore the (re) use, creation, and sharing of Language Open Educational Resources (OER)!!
You are all welcome to join us!!
You can register in the OPENLangNetwork platform to receive email updates:
https://openlang-network.kmi.open.ac.uk/static/mooc.html
We are all looking forward to collaborating with all of you soon!!